Chaos announces its acquisition of AXYZ design, a leading developer of 3D/4D animation software designed to add realistic people and crowds to architectural visualizations. This acquisition expands a growing ecosystem of real-time visualization tools, photorealistic renderers and 3D asset libraries that help teams realize built experiences around the world.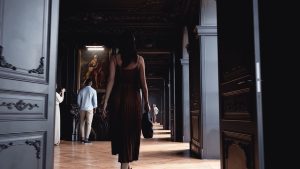 Used by powerhouses like HOK and Gensler, AXYZ's anima 5 software is one of the fastest ways to bring dynamic 3D/4D people into a visualization. Featuring over 2,500 scanned characters, anima helps designers add high-fidelity digital humans that walk, run, laugh and move to their scenes, giving projects a realistic quality that immerses viewers in a design. With onboard tools for tailoring loops and AI crowds, there's no better way to bring believable movement into a visual project.
"AXYZ's state-of-the-art assets give life to projects, so they actually connect with people. Anyone that's been in architecture for a while knows how impactful digital humans are to the design and marketing process. 4D people is the next step in our journey", said Christian Lang, Chaos CEO.
Increasing the breadth of digital people has been a top request from customers, particularly in architecture. With the acquisition of anima, Chaos can meet the needs of its customers while setting up new ways to make high-fidelity 3D/4D human character assets more accessible than they've ever been. Chaos is currently planning how to integrate the software with existing products like Chaos V-Ray and Chaos Corona, whose users already use anima on a daily basis.
"When it comes to visualization, the Chaos products are unmatched. By combining forces, we can move fast and create the type of products that make designers excited to go to work. The best is yet to come!", says Diego Gadler, CEO and founder of AXYZ design.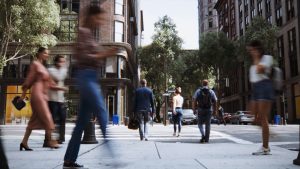 As architects introduce new ways to explore sustainability, biophilic urbanism and more in their designs, giving stakeholders a sense of how different people might use these spaces will only become more important.