This article is highly influenced by the recent Earth Day, 22 of April.
Since the past year, the pandemic has changed the way we live and resulted in record low carbon emissions in 2020 as people were at home during the COVID-19 crisis. With the surge in investments in sustainable tech, there has been a substantial increase in the number of sustainable 'green' companies worldwide.
Here's a list of some of the coolest sustainable tech startups that help people to reduce their carbon footprint.
Infogrid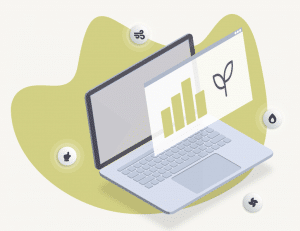 Infogrid's smart building platform combines the world's smartest IoT sensors with powerful AI to automate and optimise facilities and building management. With Infogrid's end-to-end system, Facilities Managers and estate owners can create efficient, healthy, and sustainable buildings. One of their main objectives is to help reduce the impact of the building industry on the environment.
Мonophases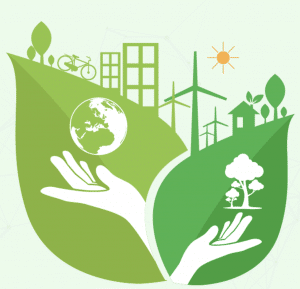 Мonophases is a service-oriented trading firm, specialized in the agricultural commodity Hemp. This GreenTech Start-Up work on technological solutions for the empowerment of the supply chain, specifically the production, processing, and trade of agricultural commodities. Since their foundation, their extraordinary team of different backgrounds, cultures, attitudes, ages and experiences fostered a strong network in the international hemp industry.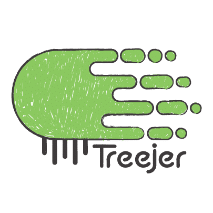 Treejer
Treejer is a unique borderless approach in Climate Action powered by blockchain technology that functions as a link between those who fund trees and those who plant them even in the most remote places on our planet. It records credit ownership and enables secure payment between different parties using smart contracts. Treejer enables a decentralized voluntary market where carbon footprint can be reduced more transparently.
Whirli
Whirli is a fully managed retail service for children's toys. Starting from just £9.99 per month, parents can choose toys from a wide range of categories and brands including Le Toy Van, Melissa & Doug, Fisher-Price, VTech, Micro Scooters and many more. The company intends to use its funding to expand its customer offering and continue investing in its proprietary technology.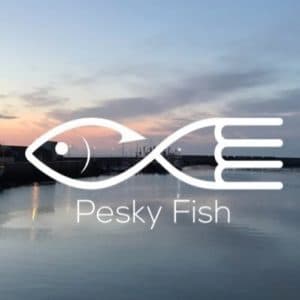 Pesky Fish
Pesky Fish is building a better and more sustainable seafood industry for fish, fishermen and consumers across the world. It is creating a more economically and ecologically sustainable industry for fish, fishermen and consumers. To deliver it, the company is building a global supply chain where any fisherman can sell to any customer with 100% transparency.
Worthmore
Every year over 150 million smartphones are replaced across the EU, today over 80% end up wasting value and resources in our drawers. Now we can send our used phones to Worthmore who will convert them into money for ourselves or for sustainable causes you care about. Their aim is to become the safest and simplest way to pass on our used phones and let them be used to their full potential.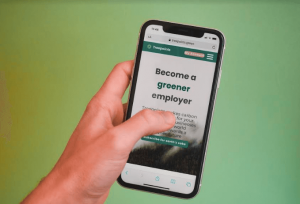 Treepoints
Treepoints is a subscription service that simplifies positive climate action for businesses and individuals that helps them understand and manage their carbon emissions and contribute to combating climate change. For Earth Day 2021, Treepoints has added an extra incentive for businesses encouraging them to do good for the planet and double the impact of new members for the whole of April.
Helios.do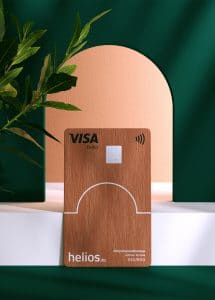 Helios.do is a sustainable banking alternative based in France. Their team, in Paris and Nantes, works tirelessly to reinvent banking rules to finance a sustainable future for all. This Fintech Startup company engage in responsible funding: not a single euro finances sectors that threaten their environment, biodiversity or people, such as coal, oil extraction but also armaments, intensive farming, or even chemical pesticides. Helios imposes a standard of transparency and climate commitment up to the challenges of the decade, which must become the norm.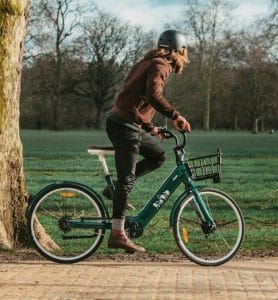 HumanForest
London-based HumanForest, a one-of-a-kind shared electric bike service, works with the mission to help improve air quality in cities and wants people to make sustainable choices that will let them protect the environment. With the investment from the crowdfunding campaign, the company will facilitate up to 7,000 rides and avoid nearly 4 tonnes of CO2 emissions into London's air every day.
ScaleTHENGlobal
ScaleTHENGlobal is an EU-funded programme with a pan-European dimension implemented through EIT Urban Mobility partners. We are looking for the most promising urban mobility startups with innovative solutions tackling city challenges. ScaleTHENGlobal supports startups in scaling up their business in Europe, driving growth and going international. It also supports startups from outside Europe willing to expand their business in the European ecosystem related to urban mobility.
Currensea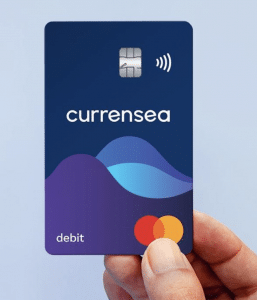 London-based Currensea offers the first Direct Debit Travel Card in the UK that links directly with your existing bank account. Recently, the company has partnered with Plastic Bank so customers can use their Currensea savings to remove plastic from the ocean. Except for moving to post-ocean plastic cards, the company is also announcing that it will remove 2.5 times the amount of plastic they produce every year from the world's oceans.
MoA Technology
MoA Technology is a plant genetics company using its proprietary technology to generate potential candidates for use as herbicides. The herbicide market mirrors the antibiotic market, in that there have been few new molecules developed in recent years and resistance is developing to those products on the market. They work with the mission is to provide farmers with a diverse choice of innovative technologies for weed control and develop products that will provide excellent, sustainable and economic weed control in a broad range of crops, utilise naturally occurring as well as synthetic sources, and have minimal impact on humans and the environment.
Circulor
Circulor traces commodities from extraction to the finished product, supporting manufacturers with their sustainability goals, helping demonstrate sustainable production, and underpins effective recycling and reverse logistics. Their investment will enable Jaguar Land Rover to source premium materials with greater transparency throughout networks.
Ecosummit
Their mission is to maximise their impact until 2030, the global deadline for carbon neutrality. Ecosummit accelerates smart green startups in energy, mobility and cities to save our climate and planet. They host physical and online events, which are startup markets enabling business development, co-investing, open innovation, corporate venturing and M&A. Since 2010 they organised 20 physical events all around Europe as well as 11 Ecosummit Zoom online events. Ecosummit TV on YouTube provides over 1.100 videos (600.000 views). Their motto is "Let's automate sustainability in every industry and build big startups with big impact."
Clim8 & Invest
Clim8 Invest is a London-based sustainable investment platform that helps consumers invest exclusively in companies focused on tackling the climate crisis. The company's mission is to move billions of pounds of investments into clean energy and truly green, sustainable companies. The company aims to give strength to people to make a positive impact on the environment while delivering healthy financial gains for their futures with this investment.
Cambridge GaN Devises
Cambridge GaN Devices' mission is to shape the future of power electronics by delivering the most efficient and easy-to-use transistor. It is a fabless semiconductor company spun out that intends to explore and develop a number of unique opportunities in power electronics made possible by the team's proprietary application of Gallium Nitride to the silicon-based semiconductor transistor manufacturing process. Their investment will be used to double staff and expand its GaN product portfolio following decades of research in power devices.
Xampla
Xampla is a spin-out from the University of Cambridge that makes natural alternatives to plastics and is the world leader in plant protein materials for commercial applications. Its next-generation material performs like synthetic polymers, but decomposes naturally and fully, without harming the environment. Their mission is to replace the everyday single-use plastics you see all around, like sachets and flexible packaging films, and the less obvious, such as microplastics within liquids and lotions.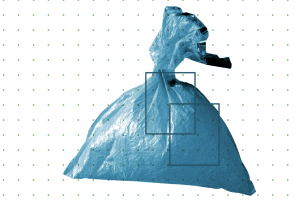 Recycleye
Recycleye has built a computer vision system, which is capable of detecting and classifying all items in waste streams – broken down by material, object and even brand. The company sorts recyclable waste manually, a process that is currently dull, dirty, and dangerous. Eventually, Recycleye's technology removes the need for manual waste pickers. The company owns a library of 2 million trained waste images and counting, the largest data set in the world.