According to the latest labor market data, the U.S. is seeing its lowest unemployment rate since 1969, Reveal reports. In January alone, 517,000 jobs were added.
With that in mind, today we've chosen to bring you what will be the most in-demand jobs in the tech industry this year, as well as the biggest challenges software developers will face in 2023, according to a Reveal survey.
The top three tech jobs that will be the hardest to fill this year are DevOps engineer (16.39%), data analytics developer (16.27%) and IT security engineer (13.4%).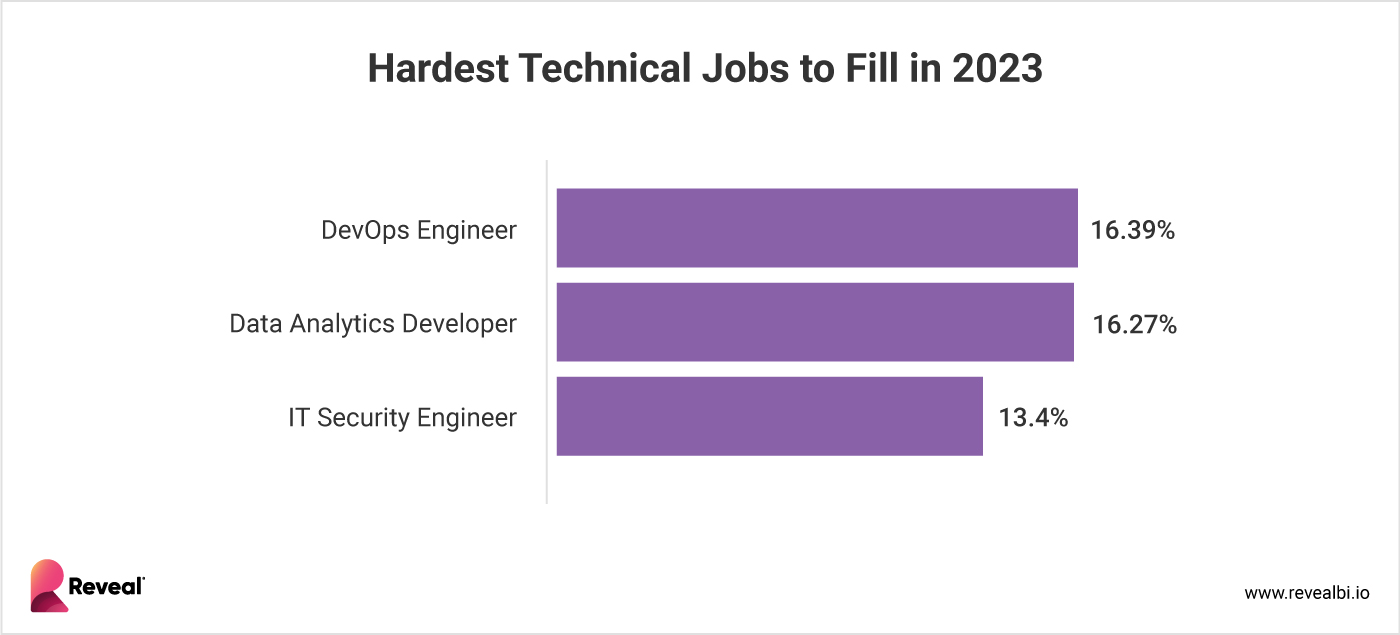 Although almost all developers (88.8%) work with a designer or team of designers, almost half of their time (43.4%) is spent programming applications. The challenge of lack of skilled developers is addressed by using low-level or no programming tools in 3/4 (76.8%) of organizations.
Low-code/no-code tools like App Builder help digital product teams create apps with visual tools that require almost no upfront coding – they just need a team of developers to "finish" the app before deployment. This approach aims to ease the developer search process by reducing the need for manual programming in areas such as screen design, UX flows, theming and branding. And it's possible to almost completely eliminate the need to manually set up HTML and CSS, for example.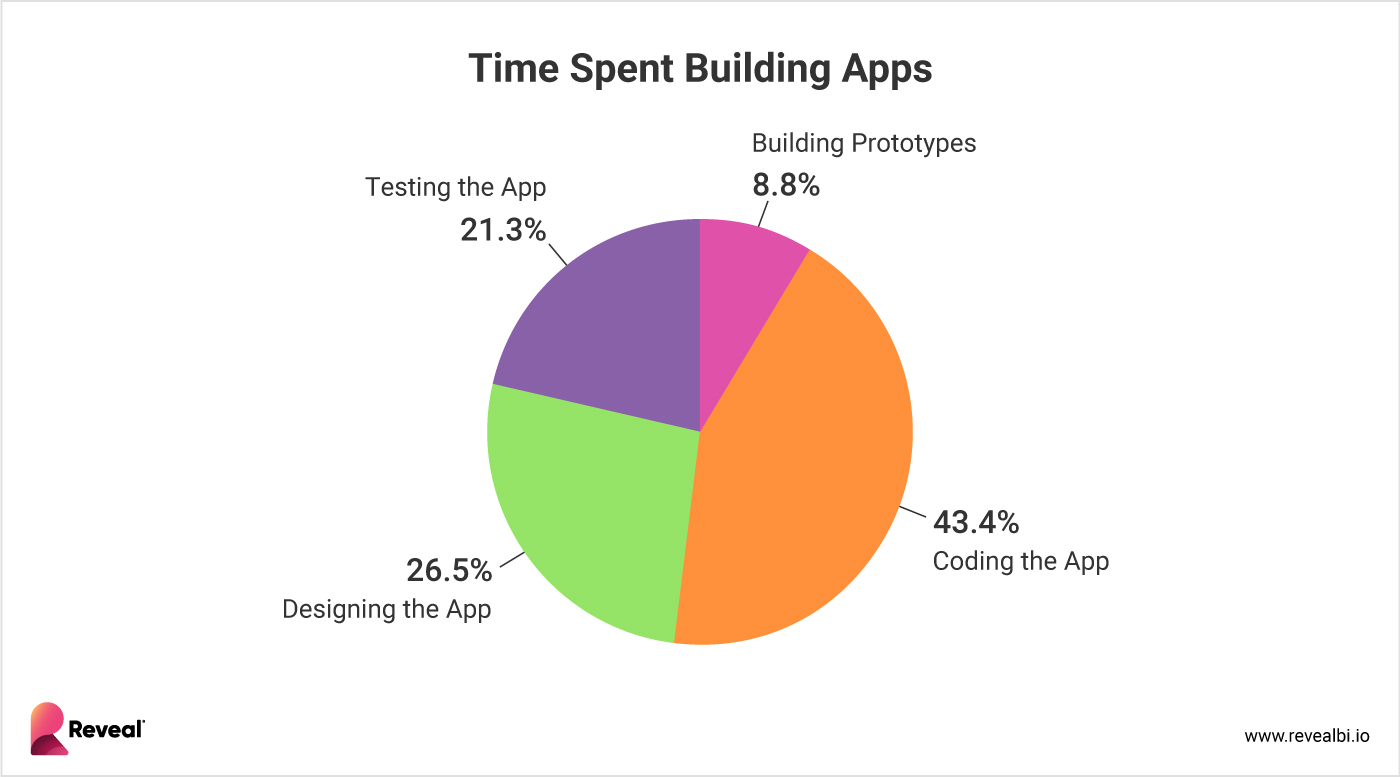 According to the Reveal survey, software developers plan to make better use of their resources in 2023 by improving project management (30%), improving collaboration between designers and developers (30%), using software that will work for citizen developers (27%), using remote staff (25%), and incorporating a data/analytics catalog (25%).
The survey also shows that the biggest challenges in software development this year will be the inability to keep up with innovations in developer tools (27.7%), difficulties integrating third parties (26.70%), the struggle to manage workload (26.2%), security threats (26.10%), project management (26.10%) and customers' expectations being too high (26%).
Many of the challenges that are associated with project management and collaboration can be overcome by using a digital productivity tool in the workplace. Slingshot, for example, helps to align remote teams and for better work communication.
With project and task management, content management, collaboration, data analytics, and data catalog capabilities, Slingshot enables teams to manage workloads smarter, adhere to deadlines, and helps them make smarter business decisions backed by real-world facts.