Has Google forgotten its past and motto?
The legal battle between Fortnite and Google has begun in a San Francisco court, the BBC reports.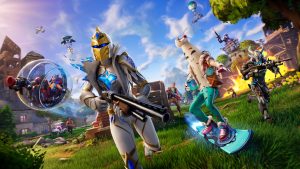 The creator of the popular video game accuses Google of acting like a monopolist – charging a 30% commission for in-app purchases on the Google Play store.
The gaming company says the tech giant has "turned its back" on its "Don't be Evil" motto, which Google chose when it was founded in 1998.
According to Google, Android mobile device owners have a number of options and ways to download apps.
The trial marks the opening of a new front in the anti-trust battle against Google. Concurrently, the company is embroiled in a legal battle in Washington, where the US Justice Department has accused it of maintaining an unlawful monopoly in the search industry.
If Epic's arguments seem familiar, that's because they are. In 2021, Epic pursued a strikingly similar case against Apple in court.
Back in 2020, Fortnite was removed from both Google Play and the App Store due to its use of an independent payment system.
The judge in the Apple case dismissed the notion that Apple constituted a monopoly but did permit apps to guide users away from Apple's in-app payment charges.
"Android is the only major mobile platform that gives developers multiple ways to distribute apps" Google says.
Epic contends that Google has effectively quashed competition in the realm of distributing Android apps through various contractual and technical barriers.
However Google argues there is more competition when it comes to apps than on any other operating system.