Valentine's Day is definitely one of the most talked about holidays. Anticipated by many and denied by even more, the Day of Love has completely changed today, thanks to the digitalized world that increasingly engulfs our lives.
It's no secret that online dating is seen as trendy today, while physical contact and meeting a possible future mate in person is now 'old-' to say the least. But whether everyone agrees with this and how technology affects the love life of me, you and all of us, we will find out in the next few lines. Stay with us.
Katie Koduto – The Lady Who Knows Everything About Online Love
The Brink introduces us to Katie Koduto – Associate Professor of Media Studies at Boston University's College of Communication. She studies how people use media to connect with each other and make sense of the world around them. And lately, her focus has turned to a taboo topic – dating apps.
"I'm curious about how people use dating apps and what their expectations are when they use them – what are they trying to get out of these connections?"

Katie tells The Brink.
Did you know?
The associate professor of media studies recently helped design a national study looking at the impact of apps in people's love relationships. The latest Media and Technology Survey, conducted by Ipsos, shows that while most people don't trust everything they see on dating apps (60% of respondents agree that most people lie on dating apps), a significant portion of the population still believes in their power to find partners: 41% agree that people can find their soulmates on dating apps.
The results of the survey, based on the attitudes and opinions of 1,000 US adults, show the mass adoption of a relatively new technology. Koduto was working as a researcher and strategist at an advertising agency when Tinder really took off. She found the concept interesting, and then her friends started using it, according to The Brink.
"That was really the moment of mass adoption. Grindr was first on the scene, but in terms of numbers Tinder really provided the spark. Suddenly heterosexual people could meet online without being on their computers – they could just do it from their phones."

She tells Medium.
The euphoria around Tinder
Katie also gives her take on the much-hyped Tinder which has quickly become the most downloaded dating app in the world, with 64 million downloads last year alone. She also talks about the new apps that have sprung up since Tinder, namely Hinge, an app that advertises itself as "made to be deleted" – a promising slogan for those looking for personal connections. Bumble, on the other hand, reverses stereotypes that have been entrenched for as long as the world has known – women should make the first move.
Not everything is so rosy…
The relative ease with which people can browse dozens of potential partners and send messages en masse has also changed the way people meet, says Koduto. But not everything looks so rosy. Online dating apps harbor their own dangers. They can also lead to an over-reliance on online platforms for social connections, especially among people who are already prone to social anxiety or loneliness.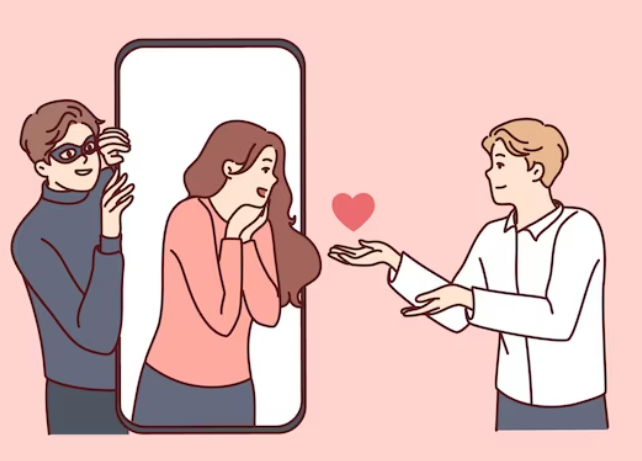 The world outside your comfort zone can be bitter, but it can also be very sweet
In a paper published in 2019, Koduto and other researchers found that people who fear or lack confidence in face-to-face communication prefer online social interactions, including online dating. But do online dating apps do a disservice to these types of people? Isn't it about time that shy, vulnerable and self-conscious people stepped out of their comfort zone and realised that the world outside is not so scary after all. On the contrary, it can be surprisingly pleasant and sweet.
"By trying to avoid maintaining a solitary network, lonely people may actually isolate themselves even further while looking for a romantic partner,"

the researchers found.
As Koduto continues her research, there's something that comes up again and again among the hundreds of people she's interviewed: sexting. It turns out that sending and receiving text messages or photos with sexual content is as universal in the online dating world as creating a profile.
Obscene photos with sexual content – do values have a place here?
Due to the many accounts of indecent photos with nude content, Koduto turns his attention to this. Why do people send texts and photos with sexual overtones? What, if anything, do they expect to receive in return?
Privacy
She is curious about people's expectations of privacy when sending such sensitive messages. Koduto is still in the early stages of this research, but says she's also seen differences between demographic groups. Members of Generation Z, for whom dating apps have almost always been ubiquitous, are more likely to experiment with them, compared to those who were introduced to dating apps as teens or young adults (Tinder launched in 2012).
She also says there are also significant differences in the ways heterosexual people use dating apps compared to LGBTQ+ people, especially when it comes to expectations of privacy. Heterosexual people may search online for a same-sex romantic partner before coming out to someone in person, which adds an extra layer of privacy to the messages they send and receive.
"There's a feeling that it's safer to use an app like Grindr than trying to meet people in person at first. That's an important difference in behavior."

she continued.
Is true love the old-fashioned way of dating?
Koduto has a lot of future research ahead of her related to dating apps that are widespread in society. As for her own life, however, you won't find Tinder, Hinge or Bumble on her phone. Koduto met her fiancé in person, the "old-fashioned" way that is extremely rare today, unfortunately.