End-to-end, but no Happy Ending: From Amber Heard to Grimes – The Woman Who Gave Musk a Lawsuit
Today we will take a peek behind the curtains of Elon Musk's personal life, or rather his love life. We all know him as an entrepreneur, billionaire and CEO, but how many of you know about the women in his life?
It would hardly surprise you if we told you that Musk has had quite a few romantic relationships over the years, all with celebrities.
In the early 2000s, the Tesla CEO got married to Justin Musk, and 8 years later, in 2008, the love idyll ended with a divorce and several children that Justin bore Musk during their marriage. A little later, in 2010, Musk married English actress Tallulah Riley, and the two later divorced and remarried. Their second divorce was finalized in 2016.
Actress Amber Heard, who is known as Johnny Depp's infamous ex, is also part of Musk's life, as is singer Grimes, from whom he has two children and who is currently suing him for custody of them.
Musk is also the father of twins by Siobhan Zillis, who is the CEO of Neuralink, one of the many companies he co-founded.
Musk and his 11 famous children
Today Musk is the father of 11 children, joking that his offspring could solve the "population shortage crisis."
But who are the other women who have blessed Musk with a child, when and how did the love tale with each begin, and why are the billionaire entrepreneur's relationships end-to-end but without a happy ending? People magazine brings us this.
Jennifer Gwynn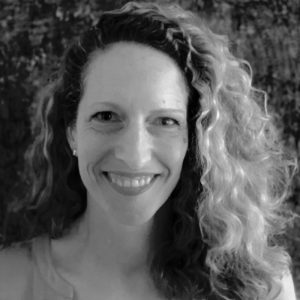 The Beginning
In the mid-1990s, Musk met Jennifer Gwynn while they were both students at the University of Pennsylvania. The couple dated for about a year, but during that time were serious enough to introduce each other to their families. Musk even gave Gwynn a gold and emerald necklace for her birthday.
The end?
Shortly after Gwynn returned from overseas, where he was studying, he and Musk separated. After the breakup, Gwynn cited as the reason that Elon Musk was not very good at long-distance relationships, and talking on the phone was a waste of time for him.
Despite the breakup, the two remain on good terms to this day. In 2022, Gwynn auctioned off items from their life together, including several photos, as well as a handwritten card to help with his stepson's college tuition. Gwynn described her time with Musk as "amazing."
Justin Musk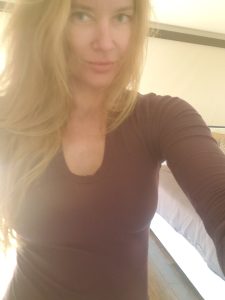 The Beginning
Musk met Justin Musk while they were both studying at Queen's University in Ontario, Canada. At the time, Justin was a freshman and Musk a sophomore.
Justine says that when Musk first asked her out, she turned him down, but a few hours later, while she was taking a Spanish class, Musk approached her with two ice creams, which apparently meant that for him, the word "No" did not exist. Although Musk later moved on to another school, he continued to pursue Justin. However, the two split up before Justin moved to Japan for a year to teach English as a second language. A week after he returns home to Canada, he accidentally calls her. After years of pursuit, Justin finally moved to California to be with Musk, and they soon became engaged, and in 2000 the couple married.
In 2004. They welcomed twins Griffin and Vivian, and in 2006, triplets Kai, Saxon and Damian were born.
The end?
Despite the high standard of living, the million-dollar home and the staff who catered to the couple's every whim, Justine says she began to feel a lack of "closeness and empathy" from Musk, beginning to lose herself and her essence.
Several years later in 2008, the couple went through a complicated divorce that ended with shared custody of their five children.
Tallulah Riley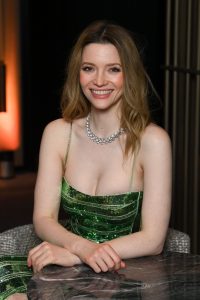 The Beginning
Shortly after Musk filed for divorce from Justin, he met actress Tallulah Riley. According to Business Insider, the couple first met at a bar in London. Riley later recalled that at the time, she didn't know who he was or who he was going out with.
Just six weeks after Musk filed for divorce from Justin, he and Riley were engaged.
The End
The actress moved to Los Angeles, and in 2010 the two tied the knot at Dornoch Cathedral in Scotland. However, their love didn't last long because Musk filed for divorce just two years later.
The doomed Second Chance?
Tallulah Riley and Elon Musk started dating again in 2013. But in 2014. Musk filed for divorce again, and seven months later withdrew it. In March 2016, Riley filed for divorce, which was finalized in November.
Despite their separation, they both maintained their good tone and relationship, and Riley still has warm feelings for Musk, remembering fondly that period of her life.
And that's not all. The love affairs continue with the next beauties.
Amber Heard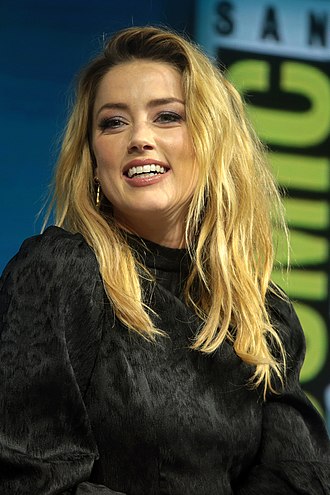 Circumstances don't seem to bother Musk and he doesn't stop in his search for love. In 2012, while Musk and Riley were separated, he reached out to director Robert Rodriguez asking to set up a dinner with actress Amber Heard. (Musk and Heard starred in Rodriguez's film Machete Kills).
And although the dinner was arranged, Amber Heard, who was dating Johnny Depp at the time, didn't show up. It took a few years for Musk and Hurd to start dating, but it's unclear exactly during which period their relationship turned romantic. Although Depp claimed in court documents in his 2022 defamation lawsuit against Hurd that Musk and Hurd secretly began dating in 2015, Hurd said in court that she didn't know Musk until the 2016 Met Gala.
Just a few weeks after the Met Gala, Heard filed for divorce from Depp. In July 2016, rumors of an affair began to surface between her and Musk.
In April 2017, the couple officially confirmed on Instagram that they were together, and according to sources, their relationship wasn't very serious, but Hurd had already met Musk's children as well.
In August 2017, Musk and Amber separated, and an acquaintance of theirs shared with People that the reason for the breakup was both their busy schedules and too many commitments. Again, according to sources, Musk was the initiator of the breakup. However, the former couple maintained their friendly relationship.
A few months after their official separation, the couple reunited, but continued to claim that they had only a friendly relationship. In 2018, they separated again, despite their numerous attempts to rekindle their relationship, they maintained their friendship with each other, and Musk has repeatedly shared that he was very much in love with Amber and took their breakup hard.
Grimes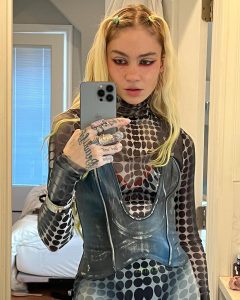 Rumors of a dating relationship between Musk and Claire Boucher, better known as Grimes, surfaced back in the spring of 2018. And not long after, the couple made their red carpet debut at the Met Gala.
According to rumors, their relationship ended that same year, in August, h reason for these doubts was that they both stopped following each other on social media. Despite rumors of a breakup, Musk and Grimes were spotted together again in October 2018, and in December 2019, Kim Kardashian posted a group photo from the family's Christmas party where Musk and Grimes were together.
Not long after in January 2020, Grimes announced she was expecting a child from Musk.
In September 2021, the couple separated, despite having a child together. The two maintain a friendly relationship, and the reason for the separation cited professional commitments.
Despite their separation, the couple welcomed their second baby via surrogate in December of that year. Grimes confirmed the birth during an interview with Vanity Fair in March 2022, sharing that they had welcomed a baby girl named Exa "Y" Darke Ciderell. She also shared that she and Musk are back together.
However, on the same day that Vanity Fair published the story, Grimes said that the couple's relationship had changed after the interview and that he and Musk had separated again.
Shivon Zilis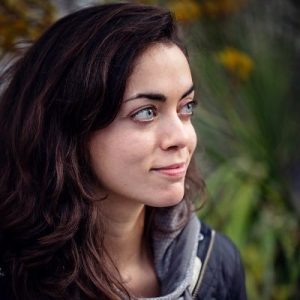 Musk's next love affair is with Shivon Zillis, an executive at his company Neuralink. From her he has twins. But according to rumors, the twins were conceived in vitro. Today the couple is separated.
Well, we've come to the latest "favourite" of the billionaire entrepreneur, who has joked in many interviews that he helps with natural population growth with his children.
Although none of Musk's relationships last long, so far it's clear that he keeps his good relations with everyone with the exception of Grimes, who is currently suing him over child custody. Others describe Musk as well-mannered and kind. It is clear from their statements that Musk is a true gentleman and undoubtedly knows how to charm the female part, but unfortunately where there is business for billions, there seems to be no room for love. Or at least time. More like time.