The world of technology is exciting and interesting, and leaders are an integral and important part of it. Today we've chosen to bring you 10 books recommended by successful tech leaders, presented by Silicon Republic.
By flipping through the pages of these books, you'll explore new worlds, learn more about tech leaders' careers, the world's largest industry, and leadership styles that would be useful to you if you have the ambition to become a successful leader.
The Five Dysfunctions of a Team – Patrick Lencioni
This book was suggested by Fujitsu Ireland's Veronica Rahneberg, while Ensono's Hannah Birch recommended it "for anyone looking to establish and lead a high-performance unit".
"It adds an alternative perspective on what it takes to create an effective team and after 20 years it still resonates with me," Birch said.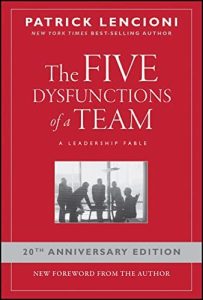 How To Own The Room – Viv Groskop
How to Own the Room was written as a guide for women to boost brilliant public speaking.
Caroline Goulding, TikTok's data protection officer, said the book is her "go-to" for whenever she needs a lift before an important speaking engagement.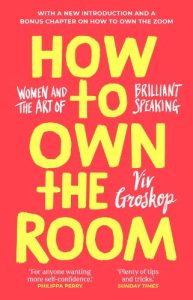 Inspired: How to Create Tech Products Customers Love – Marty Cagan
Irish tech veteran David Ryan, who is now the European HQ lead for Sendoso, said this is one book he always goes back to.
"Marty Cagan has timeless advice on how to develop software products and manage the risks involved. It is clear that product management as a career choice is an amazing breeding ground for folks who aspire to be future CEOs in the software sphere."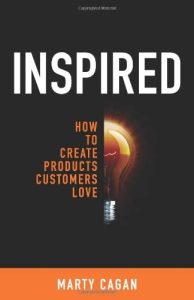 Hacking Growth: How Today's Fastest-Growing Companies Drive Breakout Success – Morgan Brown and Sean Ellis
HP Ireland's new managing director, Val Gabriel, told us that this was a "great read" about growing a business in the digital space.
"I thought it was so good that I recently bought copies and sent them to my colleagues in the Irish office and around the world," he added.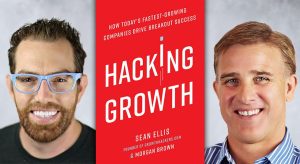 Prediction Machines: The Simple Economics of Artificial Intelligence – Ajay Agrawal, Avi Goldfarb and Joshua Gans
This is another recommendation for tech fans from Sendoso's David Ryan. "It is a very readable and accessible book, using plain English (and no maths!) to give insight into something that can be seen as daunting," Ryan told us.
"It is a refreshing, well laid out counterpoint to the many negative views that artificial intelligence is something to be feared rather than embraced."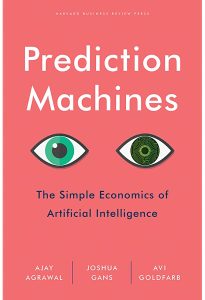 The Culture Map – Erin Meyer
The Culture Map is all about breaking through boundaries when it comes to global business.
TikTok's Caroline Goulding considers it "essential reading" for everyone working in a multinational environment, "where progress and success is highly dependent on the skills to navigate through cultural differences".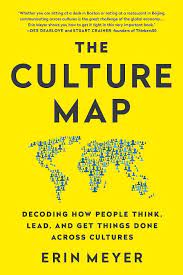 Teaming – Amy Edmondson
Fenero's Sinead Doherty told us how Amy Edmondson has created an "excellent read" focused on how organisations learn and innovate.
"She describes how we need highly effective collaboration through accelerated teaming to rise to demands of today's complex environment," Doherty added.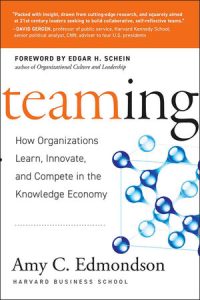 The Art of Strategy – Avinash Dixit and Barry Nalebuff
This book, subtitled 'A Game Theorist's Guide to Success in Business and Life', offers "some great insights into how to think strategically when interacting with other people".
That's according to Fiverr's Bukki Adedapo.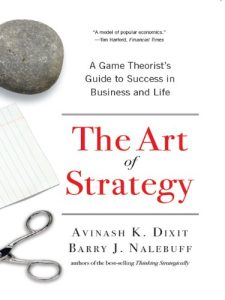 Thinking, Fast and Slow – Daniel Kahneman
Thinking, Fast and Slow is another book that has been recommended to us by plenty of leaders over the years. Daniel Kahneman's work is all about "how we process information, make judgements and take actions", said Patrick Jordan of Logicalis
"It resonates with me because of the sheer amount of information that everyone has to deal with today and how we deal with people," he added. "It requires focus and prioritisation."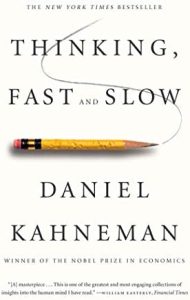 The Cold Start Problem – Andrew Chen
Ray Downes of FileCloud recommended this book from "a top-tier VC at Andreessen Horowitz" for its focus on how to scale product companies through network effect. It features interviews with the founders and teams behind businesses such as Slack, Zoom, Reddit, Twitch and more.