Venture Summit Virtual Connect \ West  – the must-attend event for startups seeking capital and investors seeking new deals will start in a day. The event is organized by youngStartup Ventures and connects the most innovative, promising, venture-backed, emerging growth and early stage companies with active investors, investment bankers, advisors and corporate professionals.
The summit's program features over 100 VCs as speakers or judges, including many others in attendance. The agenda also includes presentations by more than 100 Top Innovators.
In fact Venture Summit Virtual Connect is the only event of its kind where the participants could meet the investors in such an effective way and discover what industries they favor, what they are looking for in their next investment, and what the startups or scaleups must do to get them excited.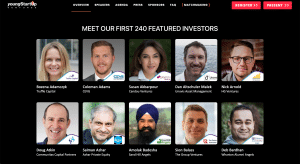 The Summit is the perfect place to efficiently meet, interact and network One-on-One with the investors and partners utilizing an industry leading built-in video meeting platform.
All the attendees can use the powerful matchmaking platform to build their profiles, find the folks they want to meet, pre-book meetings well in advance, and get connected.
Don't miss the opportunity to be a part of Venture Summit Virtual Connect \ West and meet over 800 VCs, Corporate VCs, Angel Investors, investment bankers, and CEOs of early-stage and emerging growth companies as well as tech transfers and service providers.
To get a promo code only for DevStyleR's community please contact us.