Petya Nencheva is Head of Agile Practice at Fourth and has 12 years of experience in the project management field. She has been leading a highly effective global team of Scrum Masters at Fourth for more than a year now.
Strive for excellence, accuracy, achieving goals and following certain principles are the first things that come to mind and describe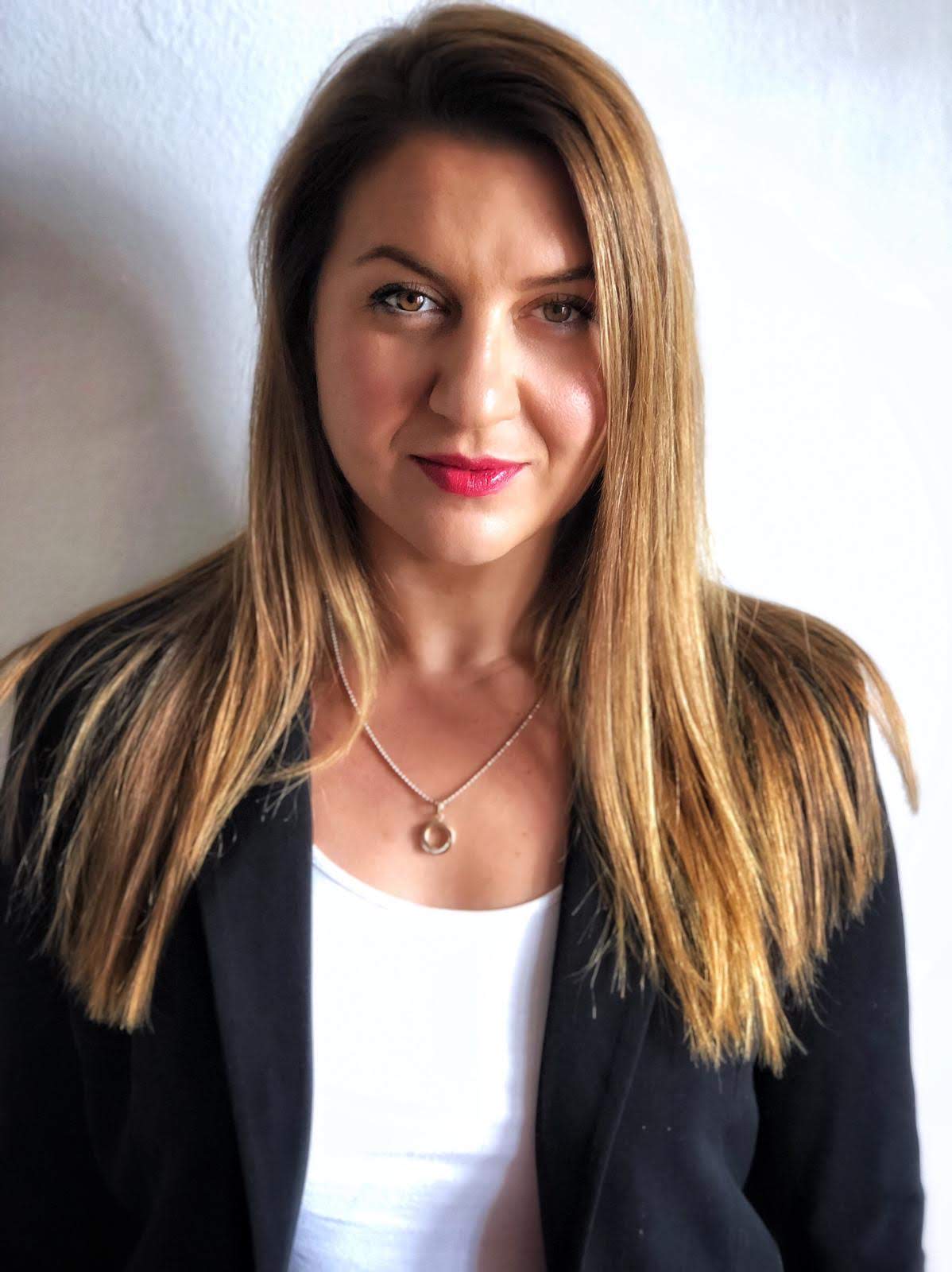 Petya Nencheva. Her combined interests and love for mathematics and communication with people prompted her career in the IT sector. She has a total of 12 years of experience in managing projects related to the development of new products and services, as well as improving processes and implementing new practices. Petya has been successfully leading a highly effective global team of scrum masters for more than a year now. She tells us that she has mainly worked for international companies where she faced many cultural differences.
In addition, Petya shares that nowadays having a woman take a management role is rather rare. Nevertheless, in Bulgaria, women have the freedom to choose and follow their own career paths, especially in the IT field. Petya claims that she is proud to be one of these women in a management role in a leading IT company not just in Bulgaria but globally. In her opinion applying a personal approach combined with the right preparation, showing assertiveness, and speaking clearly and concisely are prerequisites for effective communication. Petya is leading the Scrum Masters at Fourth. To take care of each member of her team, she has frequent 1-1 meetings, clearly communicated goals, individual career development plans and respective training. Petya also works with the management team to provide the needed policies and processes for success. She says that one of the main rules for the Scrum ceremonies is time-boxing. For her, a successful leader must be able to develop a working strategy for achieving organizational goals. According to Petya, a strong team should consist of motivated and hardworking people. There is no recipe for team effectiveness, yet results come when people feel supported, have opportunities to learn, grow and develop and receive honest, timely and constructive feedback.
"In Bulgaria, women have the freedom to choose their career path, especially in the IT field"
Tell us something about yourself which we cannot learn from LinkedIn. 
Something specific. I'm a person of numbers, accuracy, goals and principles. I have always loved mathematics and the logic that math could attribute to everything – that's why I used to study finance. Another passion of mine is communicating and working with people and the opportunity to achieve goals – not alone but with the help of your team.
Have you ever met any challenges in your professional life related to the fact that you are a woman?
Yes, I've mainly worked for international companies and I've faced many cultural differences. It is not so common for a woman to hold a management role in many countries.
Are you aware of how many women have the same job as yours?
To be honest, I'm not. I've never thought about how many women take a certain position. What is important for me are the skills and competencies the person has and makes use of.
In your opinion, does the issue of gender inequality still exist in Bulgaria?
I think that in Bulgaria women have the freedom to choose their career path and how they progress, especially in the IT Sector. Here what matters most are the person's capabilities and not their gender. I'm proud of the number of women having a leadership role not just in Bulgaria but worldwide.
Which policies does your company encourage regarding gender diversity?
At Fourth, the Diversity and Inclusion committee operates on a global level. This organization, which has participants from all over the world, creates and develops many initiatives about equality, education and support, as well as deep understanding, acceptance and tolerance.
How do the men colleagues in your company accept you? Is their attitude towards you different?
Wonderful! To be honest, I've never received anything but respect and a positive attitude. I think that men in our company are great professionals. And hope that they accept me because of my qualities and achievements.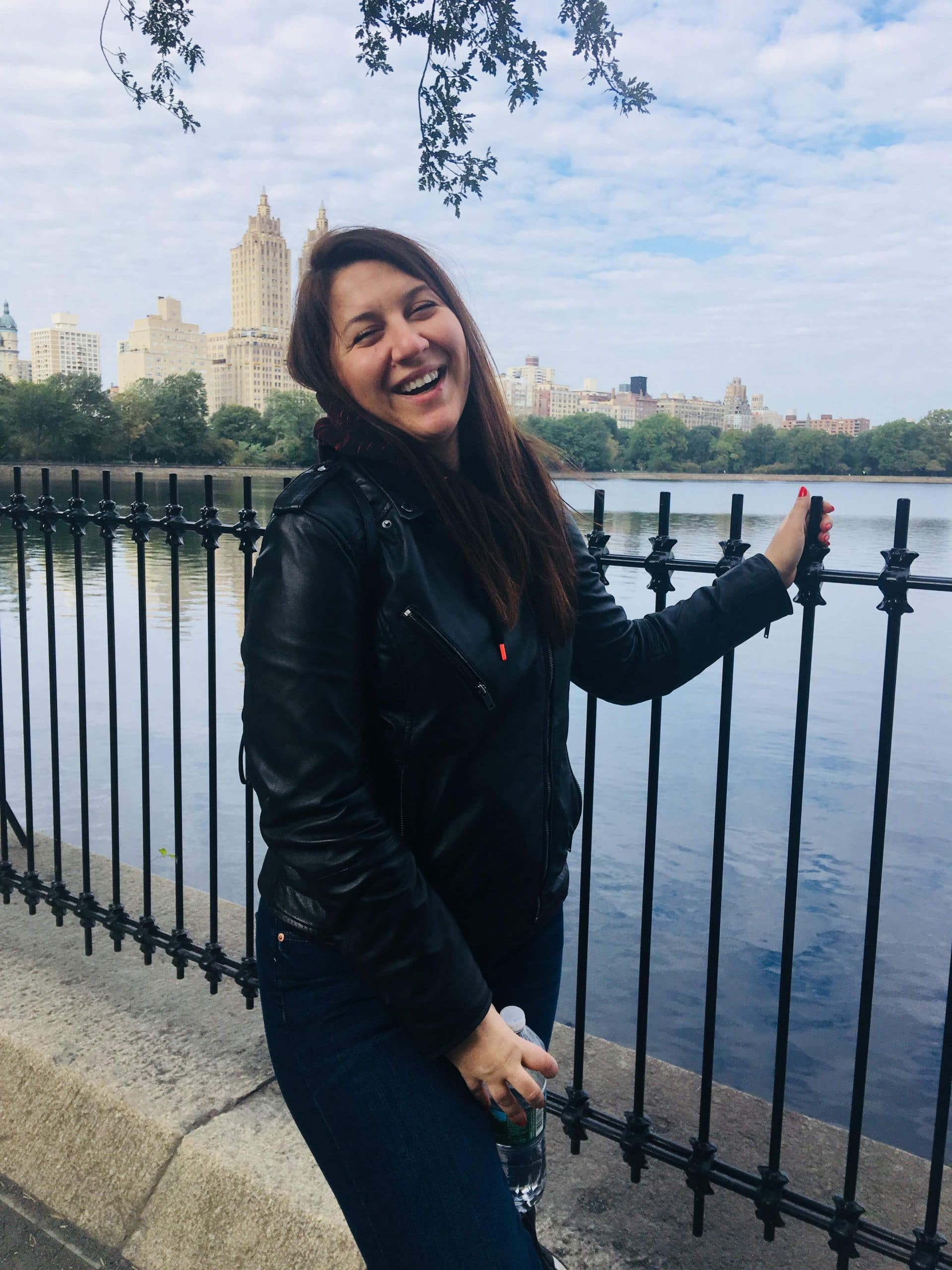 Do your feminine vision and charm help you be successful in a professional way? (for example: does it make communication easier?)
That's an interesting question. I would lie if I said that charm didn't help, but to me personally having an individual approach, good preparation, a positive way of speaking and a lot of confidence and assertiveness is what matters at the end of the day.
How do you balance your personal life with your professional one? Is there a certain rule that you follow?
It takes a lot of planning, replanning and flexibility to combine them. I could say I'm constantly looking for the balance between my work and my personal life – I try to plan at least 2 weeks ahead (just like sprints in Scrum) and allocate my time so that I have "undisturbed" hours with my family as well as quality time. Thus, I make sure I am effective and productive in my day-to-day job.
Which sources that you follow would you recommend to our audience? (podcasts, webpages, influencers, YouTubers, etc)
Harvard Business Review is my source of inspiration regarding business news, current management practices and trends, as well as an objective point of view on the economic and market environment around the world- that's my source of truth.
AgileIT – interesting IT news
The YouTube channel of Mike Cohn – Agile & Scrum guru
What does it mean to be the Head of Agile managing processes on software developing (Agile Practice) and the Scrum Methodology – what's the everyday work of the person with that role?
The very basis of that role is People Management, which to me means helping people grow by creating an environment where they would be effective, motivated and successful! I take care of Scrum Masters at Fourth and my team is global – most of the team is situated in Sofia and the rest is spread between London (UK), Austin (Texas), Cape Town (South Africa) and Telaviv (Ukraine).
Read More Inspiring Stories for Women in Tech in WRTech here.
What advice would you give about effective Scrum meetings?
What's important for any meeting, not just a scrum one is good preparation, a clear understanding of the meeting's goals, as well as alignment of the participants' expectations. One of the main rules for Scrum ceremonies is for them to be time-boxed. It is important for meetings to have the needed focus, yet my advice is not to focus too much on the duration of the meeting, but rather paying attention to how useful the discussion and decisions made during the meeting are. Aligned decisions and clearly defined next steps are what makes a meeting effective.
How did the COVID-19 Pandemic prove the need of implementing flexible processes – did the changing situation require adaptiveness? How does it answer the needs of the clients in such challenging times and can the lack of opportunities for planning become a catalyst for implementing Agile?
Yes, undoubtedly being adaptive and flexible during times of change, especially when your clients pause and then restart their business several times a year, is one of the main reasons why we are a global leader and keep growing. At Fourth, we faced the changes together with our clients by keeping out partnerships – together we found solutions for each and every customer. And yes, in such uncertain times when you can't plan, the Agile processes give you the chance to adapt to the situation. In your organizational processes, you just change priorities and can successfully achieve results – that's the magic of Agile practices.
What distinguishes the effective leader and what are the practices which help the team feel like a family – even at times you have to work remotely?
An effective leader can develop a strategy for achieving the goals of the company. The effective leader has to present this strategy clearly to her/his teams and create conditions for successful achievement. In remote working conditions, it's important to take time for informal communication so that you can minimize the lack of social interaction in the workplace. For example, our team has Team coffee twice a week as we drink coffee together and talk to each other via online video call. This helps us keep the spirit of teamwork.
What's important for creating a strong team – how does the personal development of the teammates and their stimulation to grow contribute to improving the product?
In order to have a strong team, the people in it should be motivated and hard-working. There isn't a single recipe for that but in my experience it can be achieved with a good personal attitude towards everybody, giving everyone the opportunity to express themselves, supporting them to study and develop and especially giving them honest and constructive feedback on time.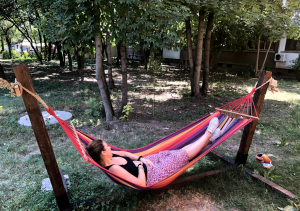 Where and how should the borders between your personal life and work be put as everything happens at the same place? Can you give some advice?
Yes, it is very important to set boundaries and more importantly, to create the right habits. Not so long ago, a colleague of mine and I developed an educational session on Time Management and remote working. Here are some of the ideas we have discussed:
Create a workplace at home with comfortable equipment;
Create a daily routine – wake up at the same time, work at certain hours, start your day with an activity a take time to rest;
Communicate through different channels and look for the most effective method for yourself;
Use technologies for prioritizing your tasks and manage your time – Eisenhower Matrix, eating the Frog Technique, etc.;
Manage the things that distract your social media, etc;
Take time for yourself – sport and relax, even at home.
Your favourite piece of clothing?
A leather jacket, a denim jacket, a raincoat, a woolen jacket, a snowboard jacket.
High heels or flat shoes?
Depends on the case, but when I can I wear heels.
What's the thing in your bag you never go out without?
My phone. It has everything I need.
Your favourite lipstick colour?
Red.
Which typical feminine quality is foreign to you?
Nothing human is alien to me. A womanly characteristic I don't have is extra time to get ready – I'm like a soldier in the morning and I am the first one to walk out the door.
Which cause are you currently supporting?
Women and children in unequal positions.
If You Want to Read More Inspiring Stories for Success and Professional Growth Join the DevStyleR #Tech Influencers Community and Get Access to our Special Editions here.