George Peltekov from Accedia is exactly the one behind the idea of Accedia Masters – a chess tournament between software developers and chess professionalists, that is about to take place on May 15th.
George Peltekov is an Engineering Director at Accedia – a Bulgarian company for IT services.He has 15 years of experience in the field of information technology, having held various technical and leadership positions with a focus on software development and consulting. He has led projects for large companies such as IBM, Siemens, VW and USA Today. He joined Accedia when the company was founded as a Senior Software Consultant, after which he took on the role of Project Manager. He is currently responsible for the overall implementation of over 15 projects and manages more than 50 software engineers and consultants.
He loves spending time with his family and developing his chess skills.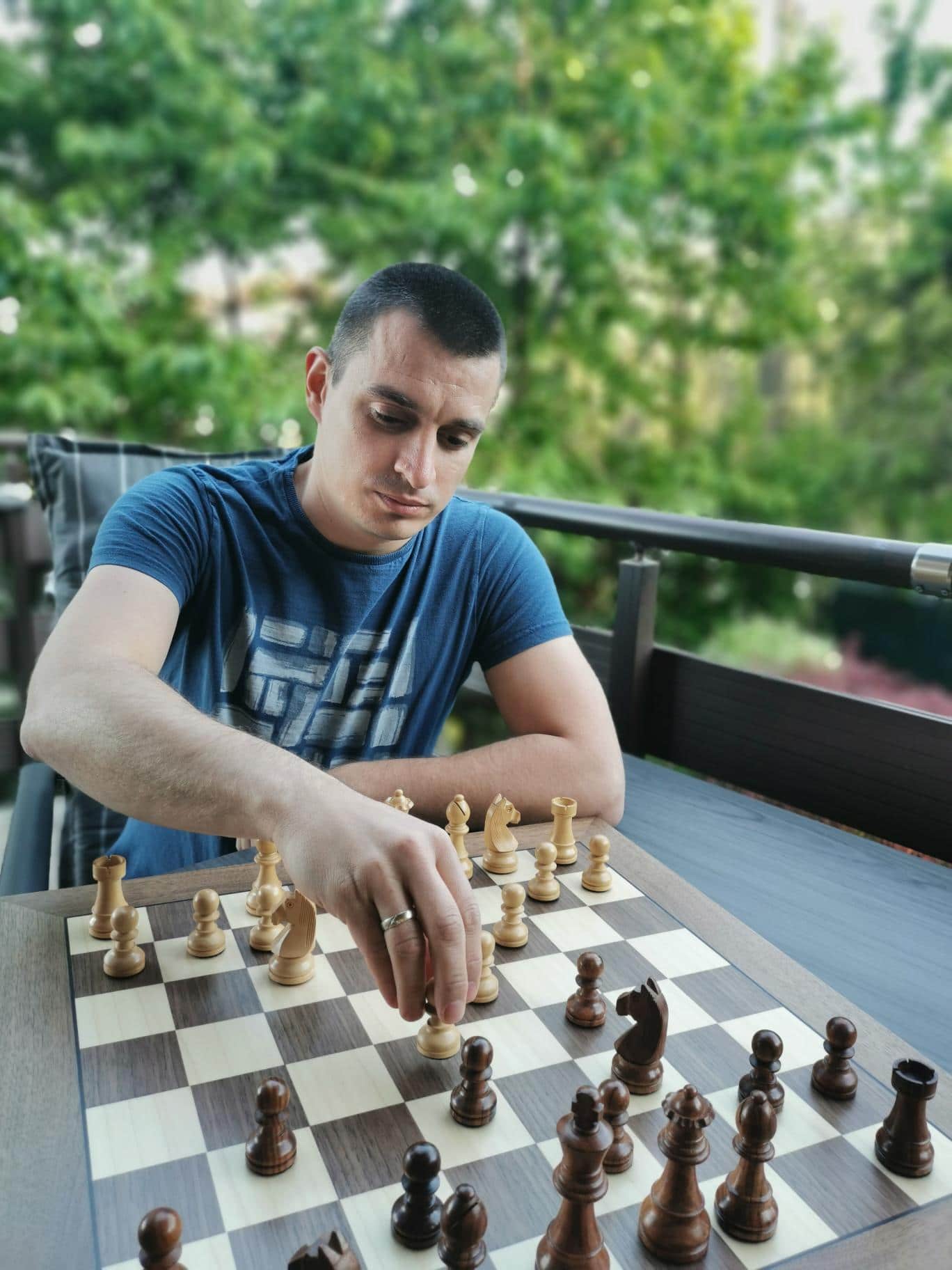 Tell us more about Accedia Masters. How did you come up with the idea to create such a tournament?
The idea for the tournament has been burning in me for a long time, because chess has been my passion for a while. The catalyst was a tournament in March, which I took part in and in which I saw the interest it arouses among extremely different participants – from young to old. We play chess regularly with colleagues and friends from the IT field and we have organized internal tournaments in Accedia more than once. The connection between logic in IT and chess is popular and that is why I decided to combine all this in one place – to gather the best chess players in Bulgaria, together with representatives from the IT sector. I believe that this event will challenge our skills while we can have fun in the meantime.
When and how will the event take place?
The event will take place in the Accedia's office, within one day. 9 rounds will be played according to the so-called Swiss system, and the control of the game will be 10 minutes and 2 seconds per added move. The tournament is accredited by FIDE and is valid for both Bulgarian and international ratings. In addition to Accedia volunteers, we have 13 accredited judges who will help with the organization and make sure everything is in order.
Would you give us more information about the organization of such an event?
Organizing such an event requires a lot of time and effort. Now is the time to thank my family for putting up with me for the last 2 months! The current pandemic situation makes it even more challenging, because we have to think about a lot of details. For example, the distance between the tables, their overall arrangement, safety equipment and other similar things. As with every job, the most important thing is to have the right team behind you. Both my colleagues from Accedia and the chairwoman of SC Elite – Veneta Petkova, help me with the organization. The partnership between the two teams, Accedia and our fellow chess players, turned out very well, because we mutually filled in the gaps and enriched our knowledge. We bet on our strengths to get a unique event for Bulgaria.
What connection do you find between the world of technologies and chess? Do you need to be a good chess player in order to be a good IT professional?
Certainly, whether you are a good or a weak chess player does not make you a good or a weak IT specialist. Yes, there is a lot of logic and consistency in both areas, but in both chess and IT, for me, the most important thing is the passion with which you do things. If you are consistent and put your heart into it, then you will be satisfied with the result.
Do you often host such events and how do you attract participants?
At Accedia we organize events, most of which are on technical topics, aimed at IT professionals.This is the first time we are organizing a tournament of this scale. The attraction of the participants was organic, the news about the tournament spread from person to person. Only a few days after the announcement of the event, we had already filled half the capacity. This again proved my thesis that there is a serious hunger for this type of initiative.