The Bulgarian IT market is bursting with new companies that compete for the best employees. As an engineer, manager, designer, or any other IT specialist, one must look closely at many factors like reputation, benefits, culture, and many other aspects of work. In this article, we will explain why you should join Devexperts on your way to a successful career.
You want to work in a stable international company
Devexperts is a company with a history. We started in 2002 and managed to thrive in the most transformative period of the IT and financial industries. Expanding our expertise, we established a distributed and efficient infrastructure that allows professionals from all over the world to work together as one team.
As of 2022, on the year of our 20th anniversary, we are proud to have R&D Centers in Germany, the USA, Portugal, Lithuania, Georgia, Turkiye, and Bulgaria. Every country of presence brings value to our common goals. In return, we are happy to invest in partnership with each location's governments and educational structures.
You want to explore the fintech industry
Devexperts creates products and services that help financial firms and institutions operate on the market of equities, options, futures, indices, ETFs, FX, CFDs, spread bets, and cryptocurrency. We target retail brokers, exchanges, and asset/wealth management firms. Our technology ranges from the web and mobile trading terminals to order management systems and connectivity, also covering risk management, pre-trade control, and market data infrastructure.
Our products continuously get the most praised recognition from Fazzaco, the Red Dot, Ultimate Fintech Awards, and many other fintech and IT-related awards.
You want to work with up-to-date technologies
Striving to be at the forefront of technological evolution, we create innovations and always try to find the most efficient solutions. We apply top-notch technologies to serve the market, therefore our team is always ready to adapt to the fast-paced changes of the industry.
Backend: Java, Kotlin, .NET
Frontend: React, TS, a11y
Mobile: Kotlin, Swift, Flutter
DevOps: Nomad, Ansible, Consul
QA: Selenium, Cucumber, Jmeter
You want to enter a professional community
Expertise sharing is one of our keys to success. That is why we continuously organize and participate in various professional events that help our employees gain new knowledge and contribute to the community.
Devexperts is a traditional participant of the biggest IT conferences worldwide, like FMLS, TOKEN2049, iFX Expo, ISTA, and Challenge Accepted. On the internal level, we conduct dxTechTalks, our free open meetups where industry leaders in software engineering, QA, design, and product management talk about their practice, cases, and know-hows.
We never forget about the fun part as well. We organize corporate parties and Kitchen Talks, where our employees can take the mic and talk about anything they like, from working issues and pro-lifehacks to the perks of owning a house parrot.
You want to grow professionally
Our goal is to create an ideal environment for developing and fulfilling each employee's potential. Gathering top fintech professionals and facilitating their growth, we encourage our team to develop and broaden their horizons.
Regardless of the grade, each employee is offered assorted education options: internships for Juniors, mentorship programs by C-level executives, skill-sharing activities, and workshops for Middle and Senior specialists.
In addition, we offer English and local language courses to keep the team on the same page.
You value freedom
Our state-of-the-art offices are famous for their impeccable design, technological equipment, and friendly atmosphere. In Bulgaria, our R&D Center in Sofia offers comfortable office spaces, lounge rooms, a kitchen, a spectacular view of the Vitosha mountain, and more.
Devexperts has 100% on-site work projects, as well as projects with negotiable remote mode. So, if you enjoy working from the comfort of your home, we will do our best to give you the best experience possible. A hybrid work mode is also an option.
Furthermore, our Work from Anywhere program allows you to work from… Yes, anywhere! The digital era showed that professionals do not need to be chained to the office table from 9 to 5 to execute their tasks successfully. Speaking of 9 to 5, the working hours at Devexperts are flexible, so each employee chooses when to start and end their day.
You care for yourself and the environment
Care is one of our basic principles. We care about people within and outside the company, and we cherish and support all our employees in improving their quality of life.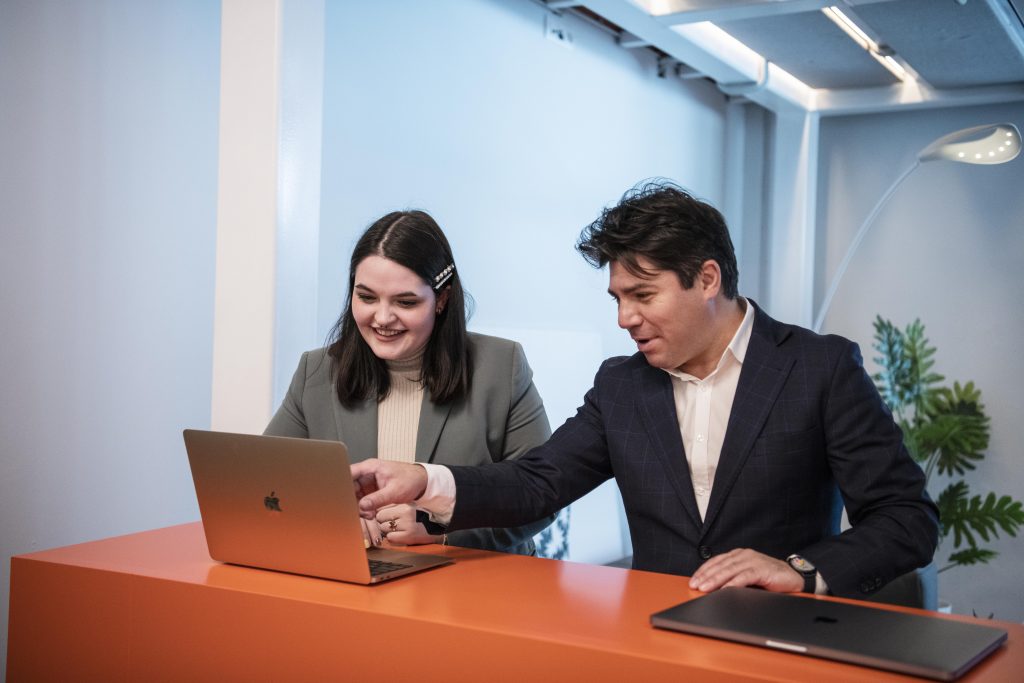 Devexperts provides the employees with medical insurance, additional vacation days, and free sports activities. We have an office gym, a football club, traditional chess competitions, and running marathons.
Apart from people themselves, we care about the world around us. We already use energy-efficient software and power-saving technologies. In 2023, we plan to increase our environmental and social impact by promoting new initiatives: conscious water consumption, eco-friendly and reusable office supplies, charity activities.
Agree with our 7 reasons? Check out our open positions in Bulgaria and join the team!